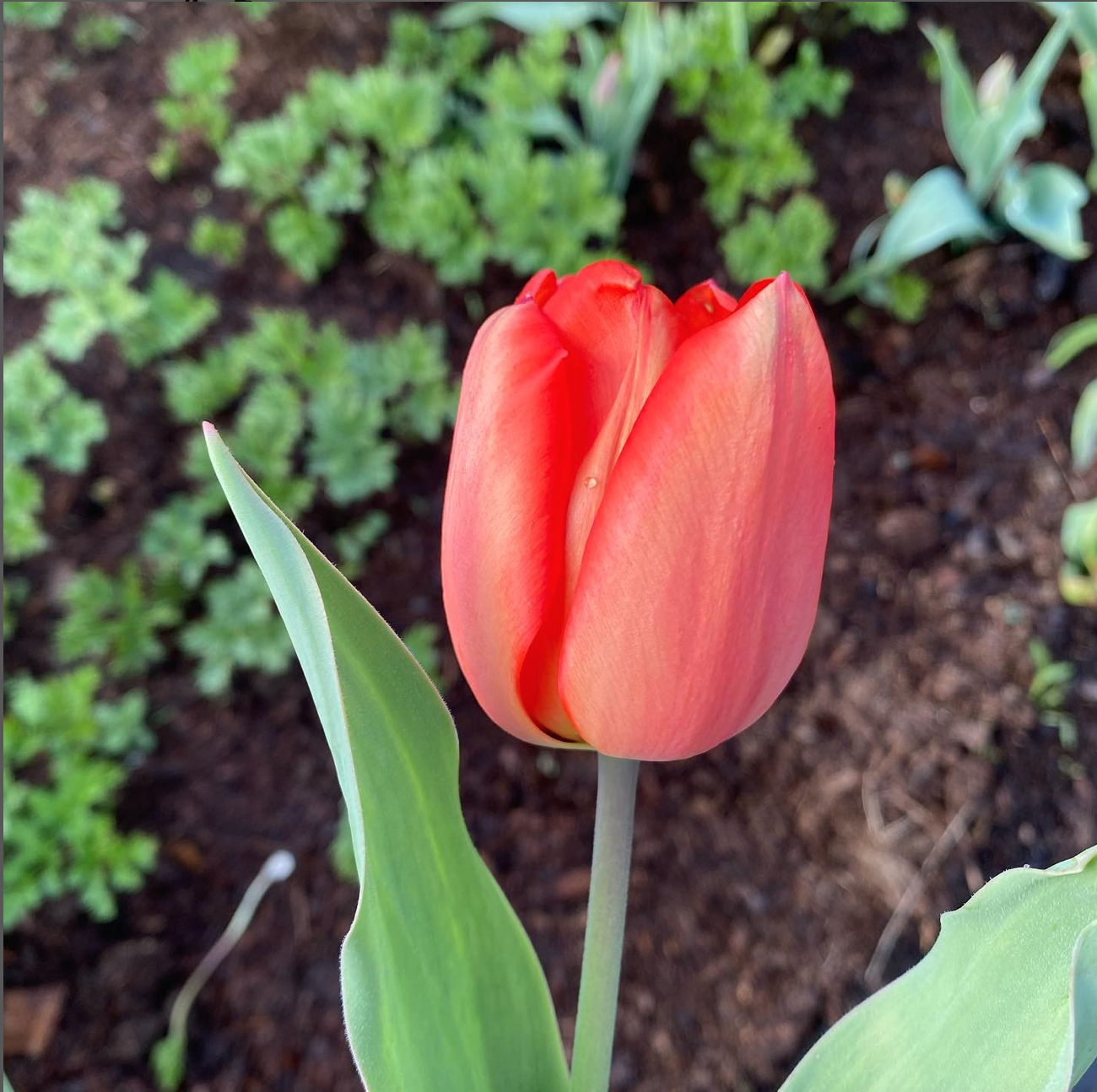 The very first tulip of the season 🌷🙌🏻
So I would like to address the tulip in the room.
When are we going to OPEN again?
I know we haven't been posting many updates and sharing much progress, but we have been super busy working behind the scenes. We still have a ton to do but what else is new when you have a farm…I guess actually a lot just add a human baby, a couple new dogs a baby cow, bring your horses, a couple mini donkeys maybe a new pig or two and don't forget to add a new greenhouse and tomato tunnel. So basically it is completely different from last year 🤣
We have been sending out a monthly newsletter so if you aren't on our mailing list and you want to know farm happenings you can join on our website or visit our stories and drop your email! We haven't published a lot of actionable information for you and I know this can be frustrating. We also know you want to know, because we're getting more calls, messages and emails each day.
The short answer, by the beginning of April we will be open for farm and tulip visits.
We are hosting an Easter Egg Hunt similar to last year but with options for some larger groups and we are still ironing out details. Stay tuned to our stories we will be asking you all what your prefer because after all we are doing it for you!
2022 is a year of big transitions on our farm. All good things but big things. Macro-operational things. We are taking our time to figure out what will work best for us this year and can't wait to share it all with you when we are ready!
So here are five BIG things we do know:
1. We have 40,000 tulips planted and we want you to come enjoy them!
.
2. We will be open in April and we will have an Easter Egg Hunt and the Easter Bunny 🐰 will be there!
.
3. We will have a big plant sale around Mother's Day! We will be releasing a list of plants beforehand and will have many special and heirloom varieties of vegetables and flowers.
.
4. We will have U-Pick at the farm for flowers and produce beginning around June 2nd which happens to be Marigold's 1st birthday!
.
5. We will be opening our flower and veggie CSAs if you don't know about community supported agriculture it is basically a subscription for farm fresh goodies! We can't wait to share all the things we have been growing and plan to grow with you!
.
Lots more to come with Spring on the horizon! There are BIG things ahead for our little farm and we want to share it all with you and appreciate your support!