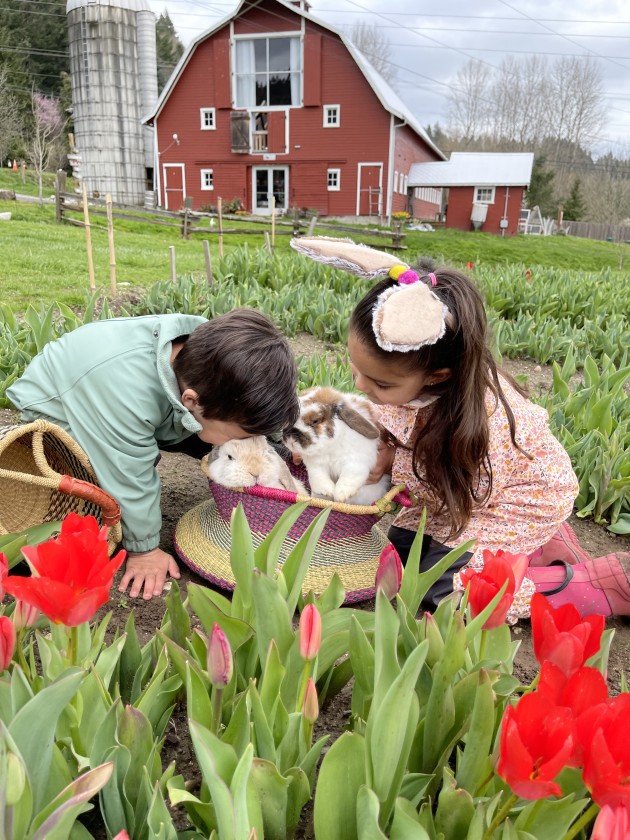 Come enjoy Easter weekend on the farm!
Timed 30 minute Easter egg hunts in different areas of the farm.
One family or Family/Friend Group per area per Egg Hunt
Participants receive

Bunny ears
Bag for collecting eggs
Bag of feed for the farm animals
To meet the Easter bunny
Try to find a golden egg
Photo opportunities
Bunny petting Area
Farm Animals
Family Fun
Socially Distant
Tulip field beginning to bloom
If your child has an allergy and you want ONLY toy filled eggs please email us as at info@redbarnfarm.com
If you are wanting kids to participate together in a friend group please book the tickets together or at the same time slot.
Outdoors Rain or Shine
Children under 6 months free
If you need more tickets for your time please email us.
After the egg hunt families are encouraged to go visit and feed all of the farm animals and enjoy the spring bulbs that are beginning to make an appearance. We will have an area set up to visit the bunnies and an area for photos with the Easter Bunny!