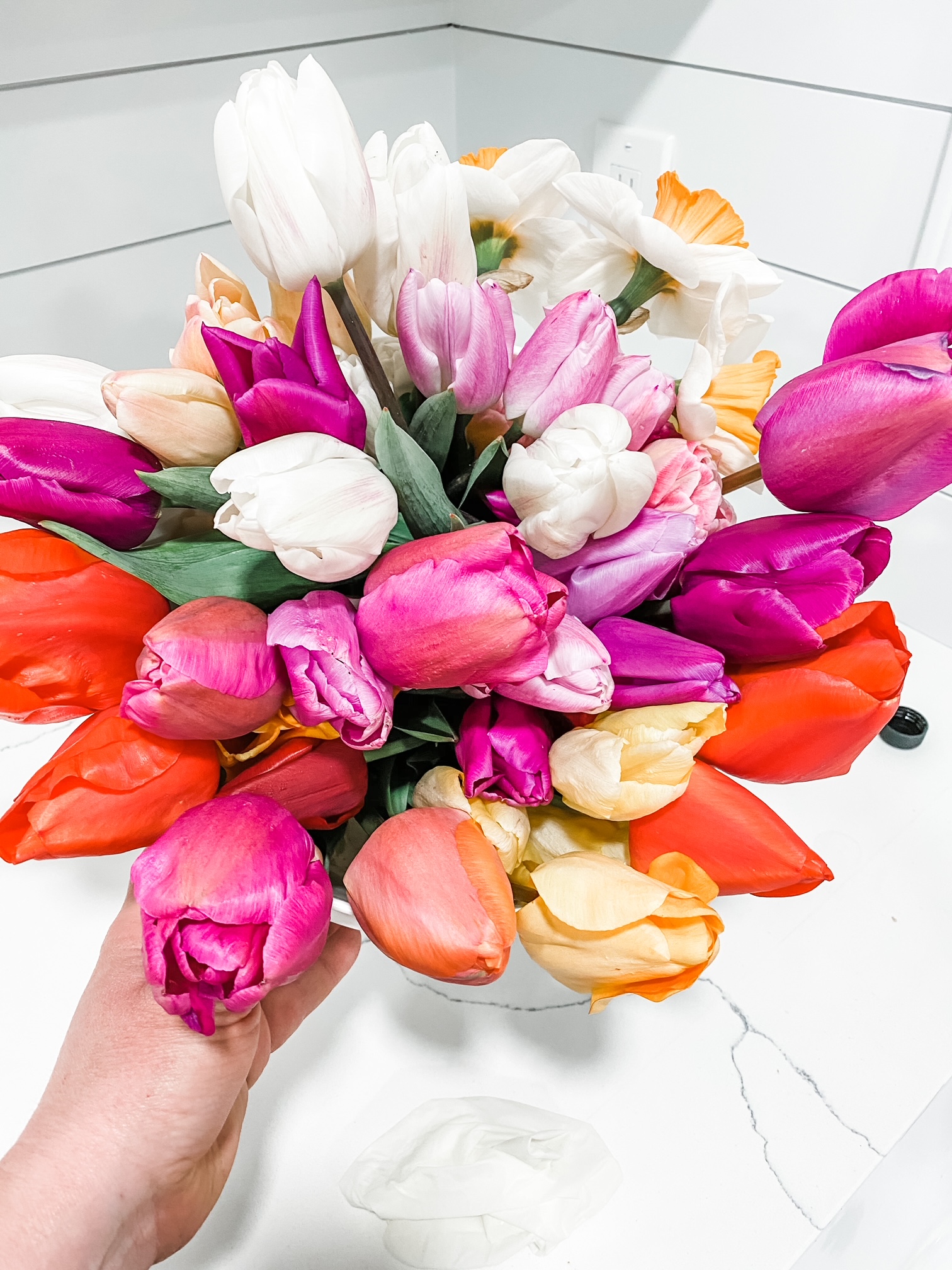 Happy February from the Farm!
Valentine's Day is right around the corner! I am not sure how the 1st month of the year flew by so fast. We have been hard at work behind the scenes though I still haven't had a moment to upload and share our calendar for the year. I promise that is coming! I have been busy cleaning and organizing like a mad women which is a constant battle for me. Especially since we just decided yesterday to tear out a wall in the farm house and expand the farm store. Never a dull moment at the farm!
While reading Little Blue Truck's Valentine to Declan a couple days ago I got an idea for special Valentine's Farm Visits. Often times ideas come to me when a deadline is fast approaching and I have to decide is it worth it. Can I pull this off and is it worth my time and effort? I was trying to prevent that this year by releasing our calendar for the year early so I could stay focused. So many things pull me in every direction everyday at the farm. Though this idea was just too cute for the kiddos and animals to pass it up. So come exchange Valentine's with you favorite farm animals!
Crafts, feed bags and Valentine's treats included with $15 entry per child.
Adult entry is free. Some bunny will be very excited to see you!
Special Valentine's Farm Visits
We have what you need to make Valentine's Day special whether you are gifting a romantic partner, yourself or a little one. We have curated three different LOVE boxes to make gift giving special and simple. Click on any of the pictures below!
If a box isn't quite the right gift we understand. Maybe your special someone would prefer flowers instead? We have options! We have nice ceramic pots planted with an assortment of tulip colors available in the farm store. Swing by and get yours before they run out we are open M-F 9 am to 5 pm and Saturday 10 am to 2 pm! We also have tulip bouquet subscriptions available. Purchase now for 4 weeks of large, beautiful bouquets come April. If you purchase for a special someone in your life let us know as we have gift certificates available.
If your Valentine is a foodie we have a few CSA subscriptions left along with some phenomenal tote bags that celebrate growing and eating local!
I can't believe it was nearly a year ago that Spring and Declan were frolicking through the tulips. If hanging out with baby goats is your ideal way to spend Valentines day click on one of the pictures below to schedule a snuggle session with our three new baby goats Allister, Crowley and Lily.
It is also National Goat Yoga Month! So stay tuned if you want to do some yoga with the baby goats. We will be sending our email list a special discount code for Yoga! The babies are already practicing! Click the photo above to see their shenanigans.
Until Next Time,
Chelsea, John and The Red Barn Farm Team