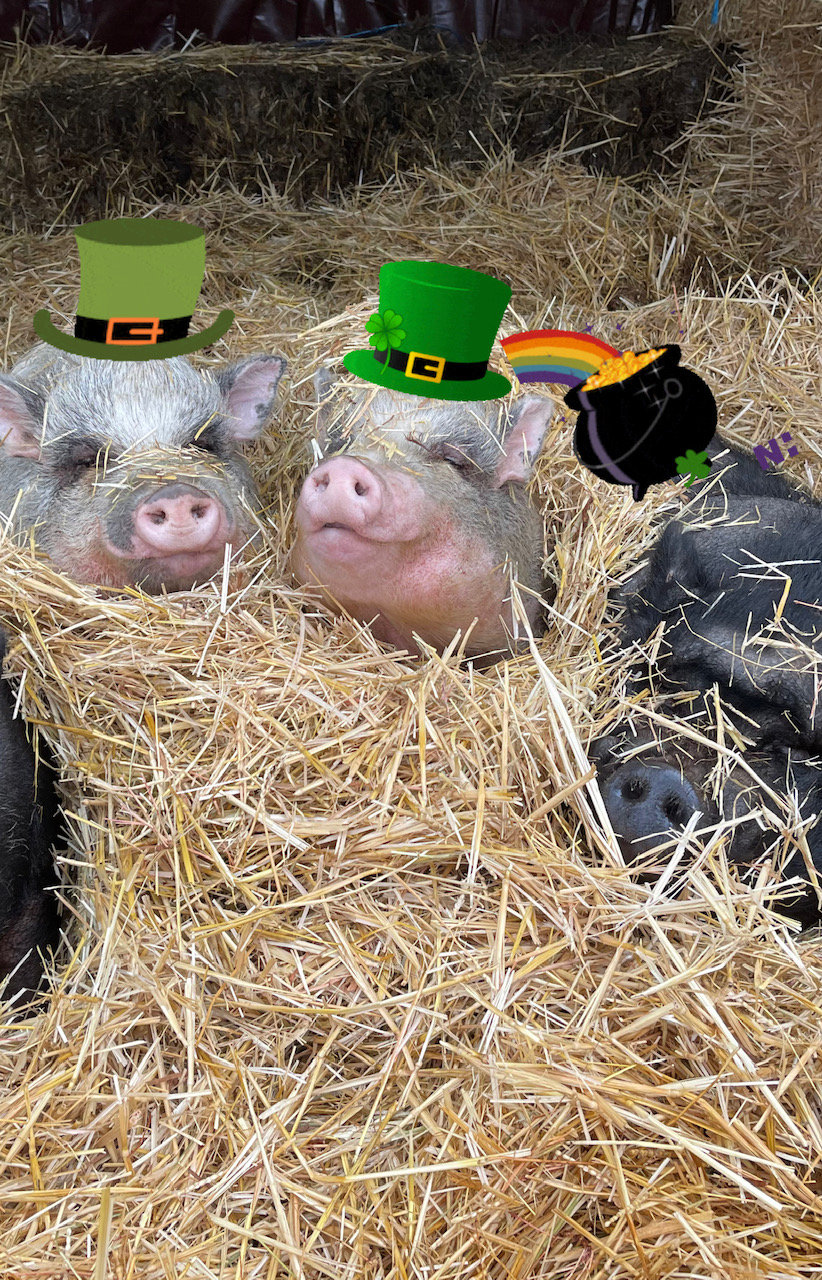 Come celebrate St. Patrick's Day with us! Having our own little farmer has sparked my creativity for our seasonal farm events. Declan is an Irish name meaning full of goodness and he is just that. I really want to make all the Holidays as magical as possible and invite you to join in on the fun. We have been luring leprechauns to the farm with our giant leprechaun trap. Photos coming soon. We invite you to come try your luck at catching one yourselves on March 17th or 18th!
Children's admission includes a leprechaun trap and supplies to decorate it along with a feed bag for the farm animals. We will have leprechaun traps premade for the little ones to personalize and place near or inside our giant trap. Older kids can decorate one as well or they can choose to craft one of their own. We will have supplies ready. While you leave your trap to work it's magic you can go feed the animals and ride the barrel train! Keep an eye out for the lucky gold barn bucks that may appear around the farm, redeemable for some sweet treats in the farm store. This will be our 1st St. Patty's Day farm event and we hope to see you!
In true St. Patty's style we will have some special beverages in the beer garden. Choose to visit us in the morning or afternoon and share the news with your friends, family and classmates because it will be a fun filled day at the farm! Who knows you might be the one who gets extra lucky!