Are you growing cafe au lait dahlias?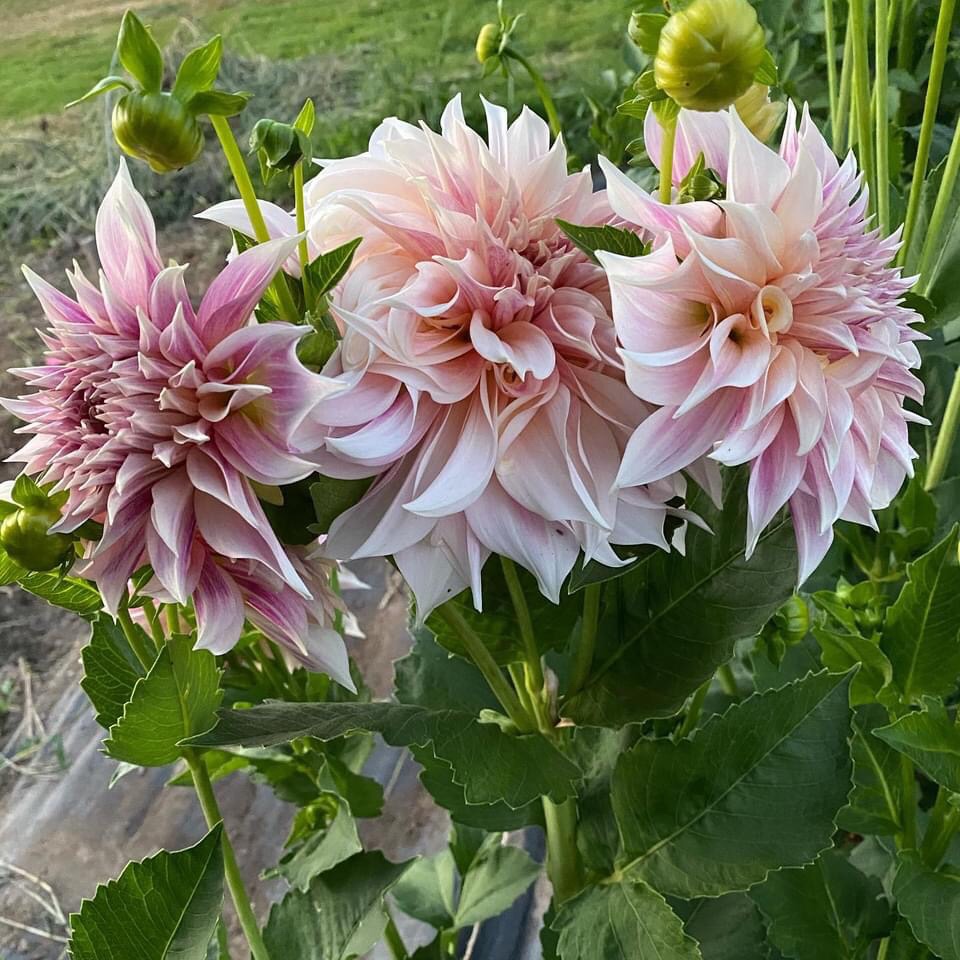 I don't know if I could ever chose just one flower to grow and one single variety but if I had to this beauty might be my number one choice. Swipe 👉to see how much they can vary.
They range in color from a blush pink to a creamy beige some are even have mocha tones. Cafe au Laits are usually darker towards the center and fade to an elegant, pale shade towards the outside.
This is our most popular dahlia in bridal bouquets and is one of my all time favorites!
A single tuber will produce a massive amount of blooms from July to the first frost. This is dinner plate variety produces some of the biggest blooms🤩
Henry Mitchell's book The Essential Earthman states, "while none have yet been bred that are quite as large as TV sets or as bright as atom bombs, they will bloom magnificently and conspicuously enough through September and October, when few other things do."
Dahlias are native to Mexico and South America they reserve some of their beat colors for the fall. The genus offers incredible diversity of shape and color and we offer most of the varieties we grow for sale at this time. Dahlias are a perennial but not cold hardy. Tubers can overwinter in the ground in Zone 8 or warmer; in colder climates tubers can be dug after frost and easily stored indoors over winter.
Dahlias should be planted outside once the danger of frost has passed and soil temperature has reached approximately 60°.
We ship tubers beginning in late March early April and they can be stored until planting time in your area. Order on our website and grow some of these gorgeous blooms! @ The Red Barn Farm