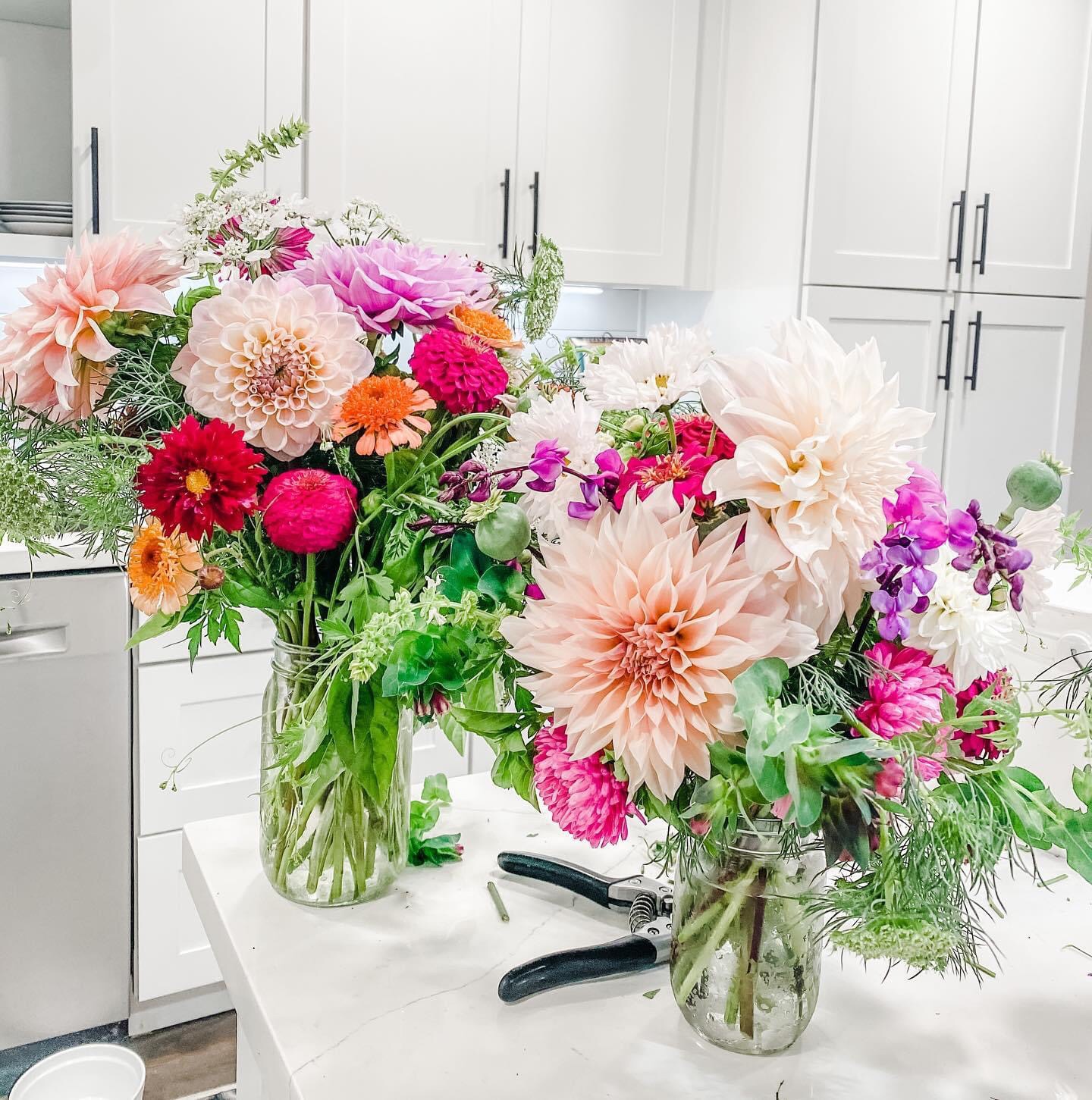 Do you want to grow flowers like these?!
Our dahlia presale is live on our website! See story for details.
These are some of my favorite dahlias, including cafe au lait and peaches, along with some scabiosa zinnias and double click cosmos which you will receive in my zinnia seed mix and cosmo seed blend. There is a little hyacinth bean flower tucked in and basil as filler. The pink flower is rose quartz china aster.
Growing any of these will give you an abundance of flowers all summer long. If you haven't tried growing flowers there's no better time than now. All of these are easy to grow and quite forgiving.
If growing flowers isn't your thing we also have weekly or bi weekly subscriptions for farm fresh flowers. We have local delivery, as well as, farm pickup. Then you could enjoy farm fresh flowers like these all summer long.