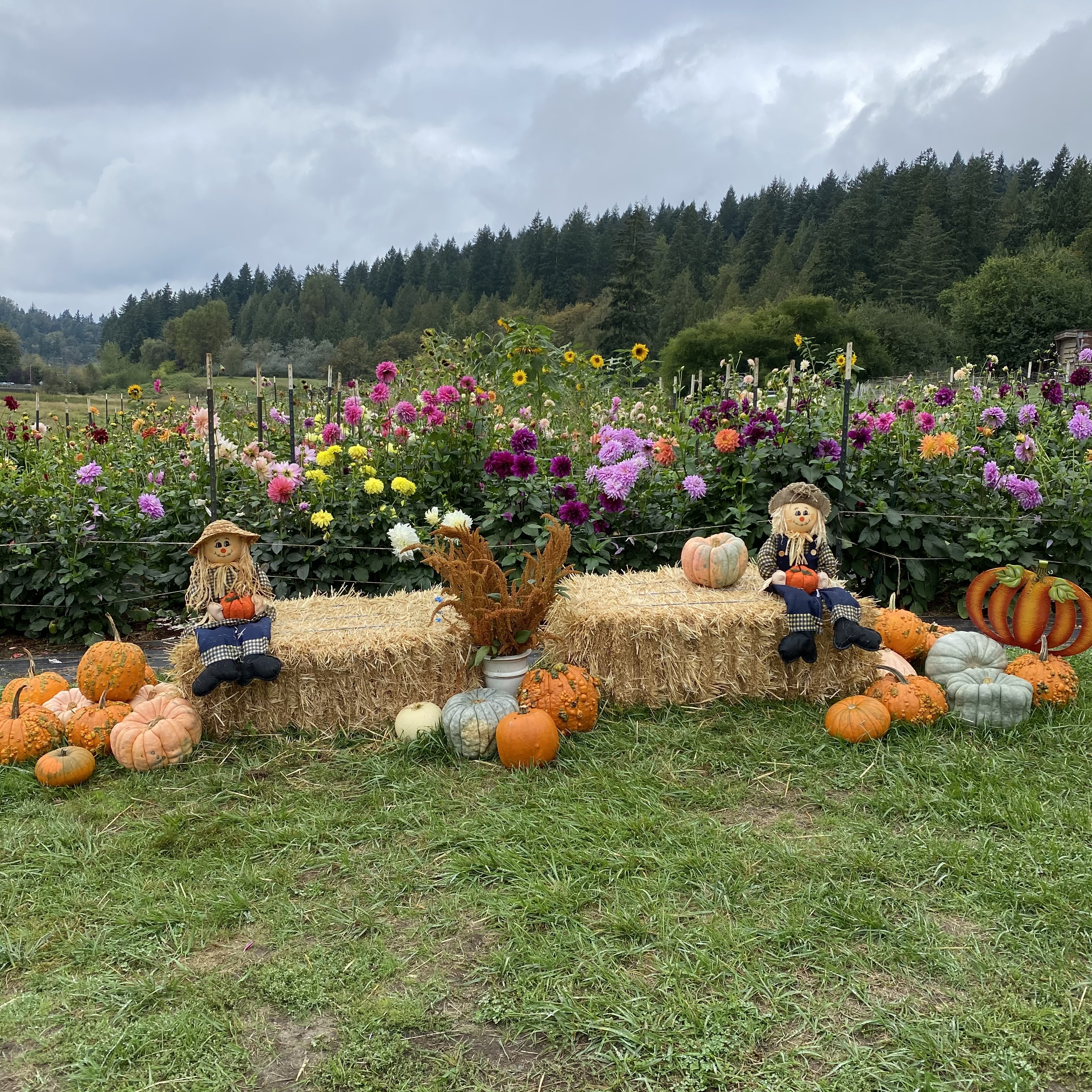 THIS YEAR is going to be a little bit different but still a lot of fun! We are hosting our FALL FEST  beginning October 17 through Halloween! We will have organic produce available including honey from our bees, apples from our orchard and fall farm produce including squash and fresh sweet corn to buy. Guests may explore our Festive Fall Fun Trail with a scavenger hunt full of spooky Halloween decor, animal interactions, ending in our magical little pumpkin patch. We have many different varieties of different pumpkins. Well behaved dogs are always welcome (they must be on a leash as there are chickens and ducks that may be free ranging on the farm). The farm will have some spooky decor as well as beautiful fall photo opportunities throughout!
​
TICKETS WILL BE LIMITED to 20 families on the farm per hour. You are welcome to stay longer in the pumpkin patch.
​
We are following the state guidelines in response to COVID so please make sure that everyone in your group over the age of 2 is wearing a mask, we ask that you keep a safe distance of 6-10 feet way from others, and finally, please remain home if you are showing symptoms or feeling ill. Guests will enjoy a one directional walking trail around the farm, highlighting the best of Fall fun and will have plenty of space to spread out throughout the farm. Extra hand sanitizing stations will be posted around the farm as well.
Costumes are encouraged but not required. We have created a trail that winds around the farm one way decked out with different spooky decor and a scavenger hunt to find skulls, skeletons and farm animals. We can not offer a petting zoo due to 2020 restrictions but kids can feed farm animals and can pick up there cup of food upon entry and check in. There will be animal viewing areas (chickens, ducks, bunnies, goats mules, etc).  Please arrive as close as possible to your designated time. The trail will twist and turn throughout the farm and ends in the pumpkin patch.  You can purchase any of our organic, farm fresh vegetables and fruit in the barn along with any pumpkins you choose!
Admission price:
$20 -Presale Tickets available online. This price covers one car (with up to 5 people) and includes the Festive Fall Fun Trail. It does NOT include any produce or pumpkins. Rubber ducks for duck races are available for purchase. BUY TICKETS ONLINE NOW!
$25 at the farm
​
PLEASE NOTE: DO NOT show up 5 minutes before we close and expect us to stay open. Please plan to arrive at least an hour before closing time so that you have enough time to enjoy the farm. Masks MUST be worn. There will be ample hand sanitizer available and all areas will be disinfected regularly. Due to Covid-19, we are severely limiting the number of guests at our farm and once you have booked your tickets, that space is removed from our inventory. We look forward to seeing you!